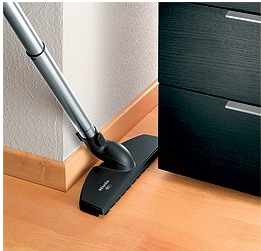 Miele SBB 300-3 Parquet Twister
A mixture of polyamide and natural hair ensures a gentle cushion for this floor brush that assures tile, wood, and other smooth surfaces are cleaned thoroughly with extreme care. It is 11.5" wide with a 90 degree rotation. It is exceptionally agile at cleaning around obstacles such as table legs and in tight places.
The SBB 300-3 Parquet Twister comes with the Miele Neptune, Callisto, and Capricorn.


---
We Also Recommend